ENGAGE, INSPIRE, MOTIVATE &
EMPOWER YOUR STUDENTS

 TO GET ACTIVE FOR A LIFETIME⚡️
PHYSICAL EDUCATION (P.E), CHILDREN'S ACTIVITY, EMOTIONAL, SOCIAL, MENTAL WELLBEING & HOLISTIC DEVELOPMENT PROGRAMME
ACTIVE STUDENTS
Cultivate a love for movement and healthy habits in your students with FUNDA ZONE. Disguising Physical Activity as fun, our curriculum not only improves physical health but also boosts cognitive function, enhances social skills, and builds emotional resilience. Active children are better equipped to learn, interact, and flourish both in and out of the classroom.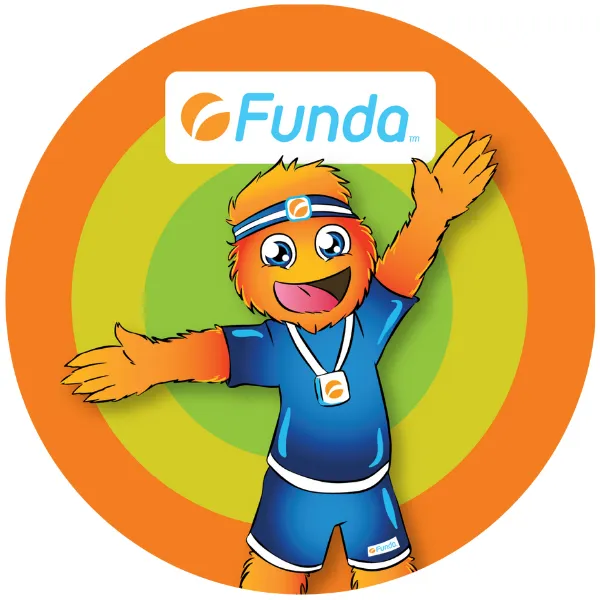 COMPREHENSIVE CURRICULUM
A broad curriculum that spans key stages and integrates physical, emotional, mental wellbeing, social learning. Your students receive a well-rounded education that prepares them for all aspects of life, not just academia, ensuring they are well-equipped for future challenges.

TEACHER'S PROFESSIONAL DEVELOPMENT (CPD)
FUNDA ZONE is committed to the continuous professional growth of educators, offering a suite of training and development opportunities that cater to varying skill levels and teaching styles. Teachers become architects of change in their classrooms, armed with innovative teaching strategies that translate into better engagement and improved student outcomes.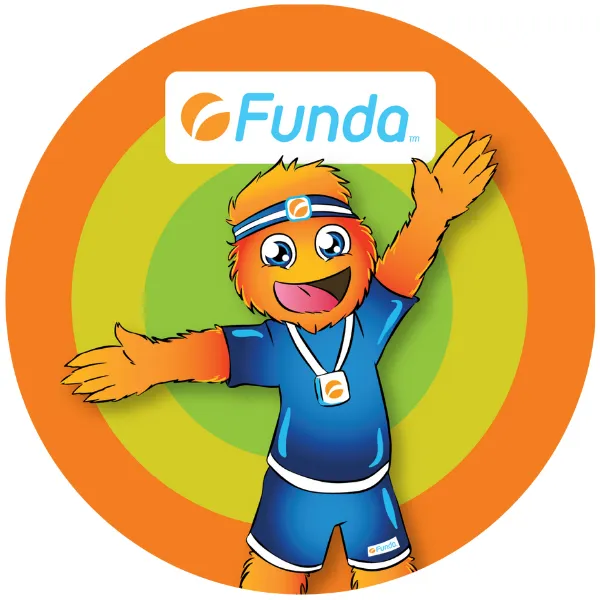 ASSESSMENT TOOLS 
Advanced assessment tools that track student progress in physical education, wellbeing, behaviour and personal development. Teachers can make data-driven decisions to enhance student performance and provide targeted support where needed.

ONGOING SUPPORT 



Experience seamless implementation and continuous improvement in your Physical Education curriculum with our dedicated support team. Enjoy peace of mind knowing expert guidance is just a call or click away, ensuring your school can overcome any challenge and maintain the highest standards of student engagement and wellbeing.
UNLIMITED UPDATES

The curriculum at FUNDA ZONE isn't static; it's a living, breathing entity that grows with the pulse of educational advancements and student needs. Schools remain at the cutting edge, equipped with teaching resources that reflect the latest educational trends and learning strategies, ensuring that students are not just keeping up but leading the way.
ADVANCED SKILL DEVELOPMENT
Progressive skill development activities that challenge students as they advance. Students continuously grow and improve, fostering a sense of achievement and encouraging lifelong engagement in physical activity. (Physical Literacy)

MENTAL HEALTH FOCUS
Curriculum components specifically designed to support students' mental health. Addresses the growing need for mental wellbeing in education, promoting a healthier, more supportive school environment.

CURRICULUM INTEGRATION SUPPORT
Expert support for integrating the FUNDA curriculum into the school's existing programs. Ensures a smooth transition and maximises the curriculum's impact without disrupting current teaching frameworks.

HOLISTIC STUDENT HEVELOPMENT
Emphasis on developing students' cognitive, emotional, and social skills alongside physical education. Prepares students for success beyond the classroom, equipping them with essential life skills.

DIGITAL REPORTING TOOLS
Digital tools for tracking and reporting student progress in real-time. Simplifies the monitoring process for educators, allowing for timely interventions and personalised student feedback.

HOME ENGAGEMENT
Resources designed to involve parents/carers/minders/tutors in their child's physical education journey from home. Creates a home-school partnership that reinforces learning, encourages a healthy lifestyle, and fosters community spirit.

WHAT IS

PHYSICAL LITERACY?
FUNDA
TEACHING METHODS
& PEDAGOGY 
FUNDA
CURRICULUM 
& SCHEMES OF WORK (SOW)
FUNDA
BESPOKE ONBOARDING, 
TEACHER CPD & CONSULTANCY
SUMMARY OF WHAT'S INCLUDED:
★MOST VALUE★
FUNDA ACTIVE SCHOOL FLAGSHIP PACKAGE
WHAT'S INCLUDED:

EVERYTHING INCLUDED IN THE
ACTIVE SCHOOL PACKAGE PLUS +
BOOK VIRTUAL MEETING
MULTI-AWARD WINNING

 🏆

 

TOP 30 MOST EXCITING COMPANY, NORTH WEST, UK.

 

OFFICIALLY RECOGNISED BY THE ROYAL FAMILY

 👑
FREQUENTLY ASKED QUESTIONS
What is the FUNDA Programme?
How can the FUNDA Programme benefit my school?
Who can benefit from FUNDA
How does FUNDA align with the national curriculum?
What professional development opportunities does FUNDA offer for teachers?
How often is the FUNDA curriculum updated?
Can FUNDA be used for remote learning?
Is there support available for implementing FUNDA ZONE in my school?
How does FUNDA cater to different skill levels?
Can FUNDA help with schools Ofsted requirements?
How does FUNDA ZONE ensure inclusivity in PE lessons?
What resources are included with the FUNDA ZONE?
How can FUNDA ZONE save time and money for schools?
Is the FUNDA suitable for international schools?
What consultancy services does FUNDA provide?
What kind of support can we expect from FUNDA consultants?
Is the FUNDA consultancy aligned with national education standards?
How can we track the impact of the FUNDA Programme in our school?